Cassie Winterhalter
Piano, Oboe, Clarinet, Flute, Saxophone, Trumpet, Trombone, and Tuba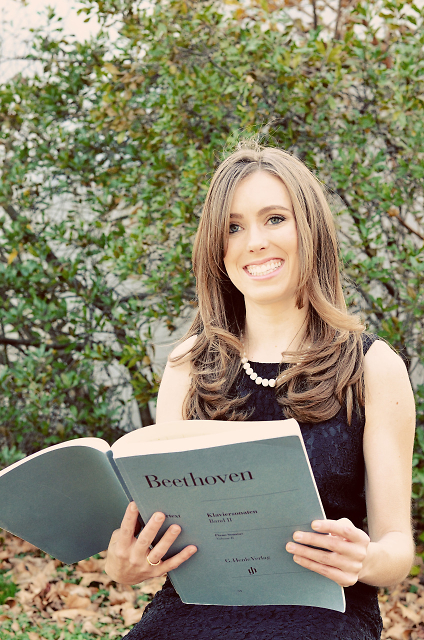 Cassie has loved music for as long as she can remember! She started taking piano lessons at age 10 and has been hooked ever since. In fact, when she got in trouble as a kid, her parents took her music away, so she could not practice. While she was in high school, her family enforced a practicing curfew of 9 pm so her household could get some peace and quiet at night time. Her first private lesson teaching experience came at age 16 when she gave piano lessons to several of her neighbors. Cassie went on to study music at Ithaca College and holds a degree in Music Education (piano and oboe). She has experience teaching band, strings, and general music/ chorus in public schools along with countless private lessons.
She started Winterhalter Music in the Fall of 2006 because she wanted to inspire students of all ages to love to play music as she does. Besides teaching lessons on piano and other instruments, she performs regularly as the 1st oboist in the Rockville Concert Band and as a pianist for private parties. When she's not teaching or playing piano at home, she enjoys skiing, tap dancing, hiking, taking Zumba classes, walking her dog, speaking French, and traveling.
Click here to learn more about the personal details of Cassie's journey as a musician and teacher.